KRAFTON announces BATTLEGROUNDS MOBILE INDIA
New Delhi, 6th May 2021 ? KRAFTON, the South Korean video game developer, today announced the reveal of BATTLEGROUNDS MOBILE INDIA. Developed by KRAFTON, the game will offer a world class AAA multiplayer gaming experience on mobile. BATTLEGROUNDS?MOBILE INDIA?will release with exclusive in-game events like outfits and features?and will have its own esports ecosystem with tournaments and leagues. The game will launch as a free-to-play experience on mobile devices..?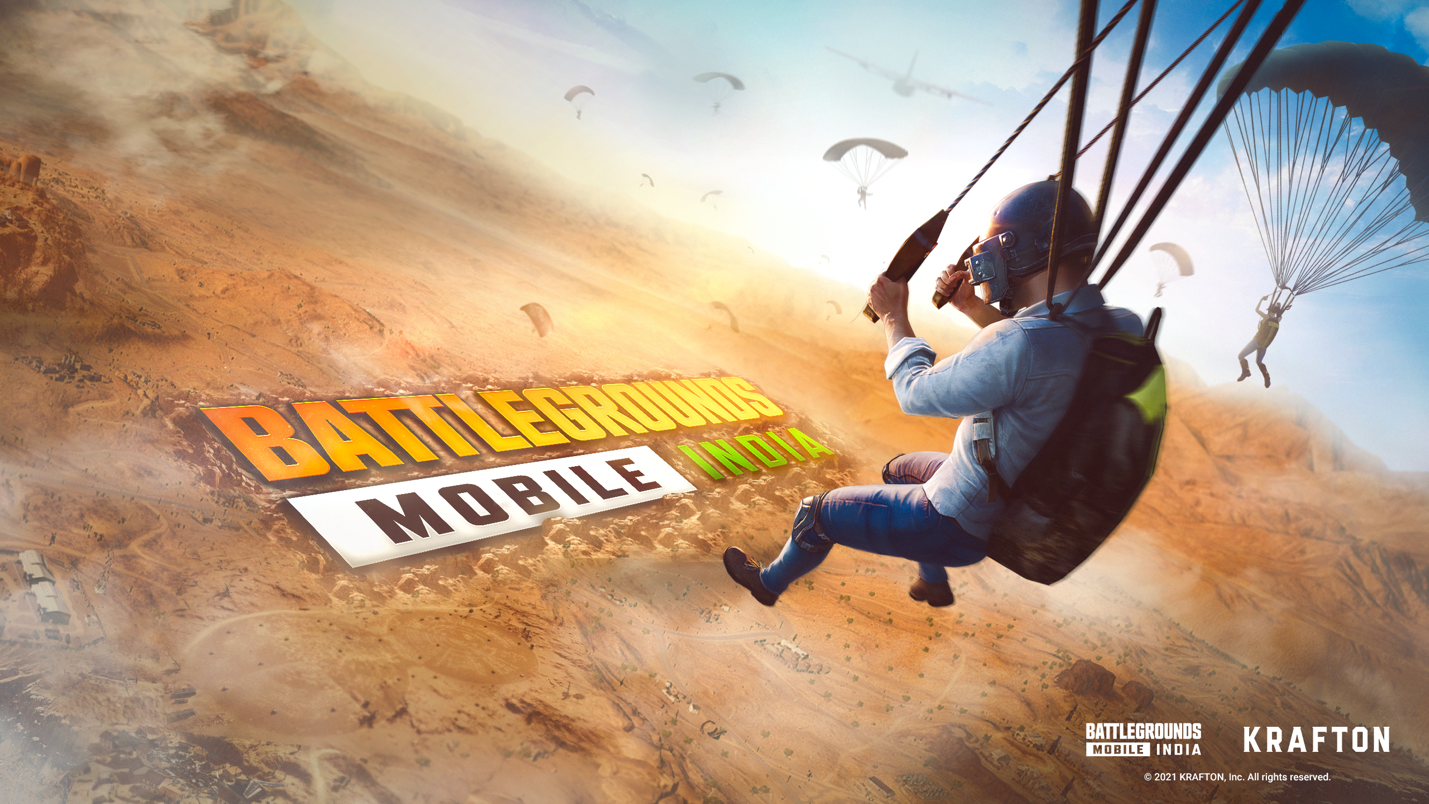 ?
BATTLEGROUNDS MOBILE INDIA, a battle royale experience, will have a period of pre-registration before the launch. The game will be available to play only in India. KRAFTON will collaborate with partners to build an esports ecosystem while bringing in-game content regularly, starting with a series of India specific in-game events at launch, to be announced later.
Here's a first look at the logo of the upcoming game.

With privacy and data security being a top priority, KRAFTON will be working with partners, to ensure data protection and security, at each stage. This will ensure privacy rights are respected, and all data collection and storage will be in full compliance with all applicable laws and regulations in India and for players here.
We believe, that at this time, more than ever, your health and safety are a paramount priority.? We urge each one of you as super players, to stay safe, stay at home and wear a mask.
For the full logo reveal video please visit BATTLEGROUNDS MOBILE INDIA YouTube page.
For more information on KRAFTON, please visit https://www.battlegroundsmobileindia.com
About KRAFTON, Inc.
KRAFTON, Inc. is a collective of independent game development teams responsible for various entertainment properties, including PLAYERUNKNOWN'S BATTLEGROUNDS (PUBG) and TERA. The name, which is derived from the word craftsmanship, is an acknowledgement of the company's never-ending pursuit of innovation and creating engaging experiences. KRAFTON currently consists of PUBG Studio, Bluehole Studio, Striking Distance Studios, RisingWings. For more information about KRAFTON, Inc., please visit https://www.krafton.com.